Anne-Marie Perry
Professional Dressage Rider
I have been riding for as long as I can remember, it has been said that when i was young I was put on a pony as an alternative to a pram as it kept me much quieter! My Background is horsey as my mum runs a BHS riding school at home and my family has always been involved with horses across all disciplines.
I have been brought up riding horses and ponies of all types, shapes and sizes and was a member of the South Durham Pony club. Before specialising in Dressage, I competed successfully Showjumping, Eventing and Working Hunter Classes.
In 2001 at 14 years old I qualified my Horse Forrest Fire and pony, Maeseyfron Rhett for the British Dressage National Championships at Stoneliegh Park. I went on to win my Class (Open to senior riders) there on Forrest Fire, and since then have never looked back!
In 2002 I went back to the National Championships on Forrest Fire and won again at the next level up (Medium level). In this year I was then put onto the World Class Development Program for Potential Olympic Athletes. I have been reselected onto this Lottery funded program through UK sport every year since. The programme provides an established development pathway for young, talented riders, with opportunities and access to further training and development as a potential Olympic rider.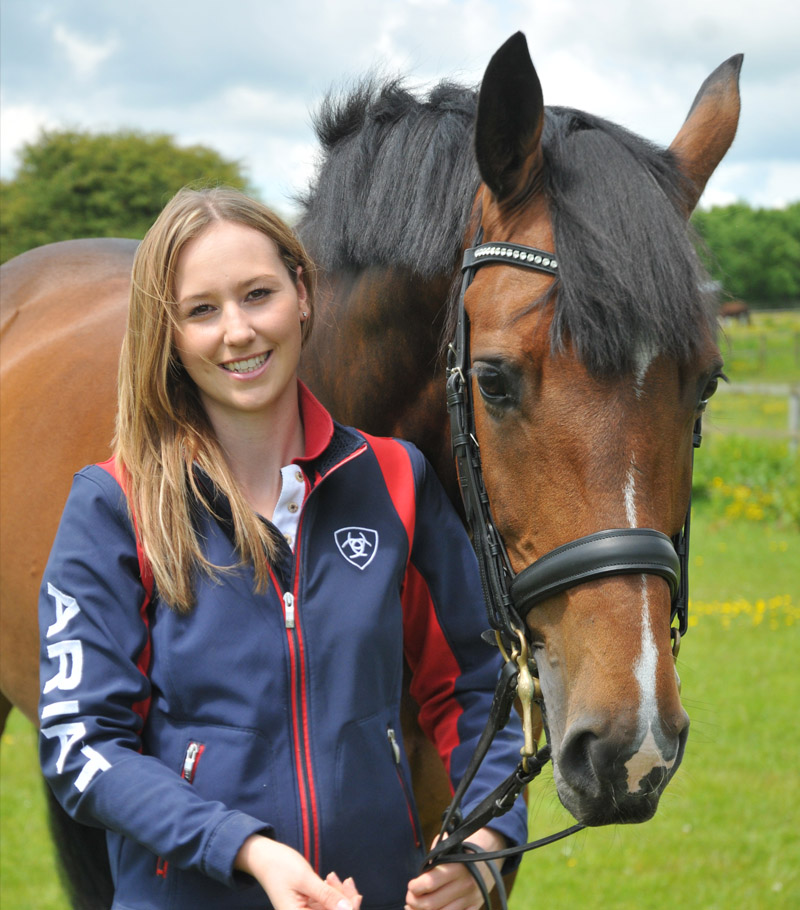 Teaching Clinics
I am available for teaching Clinics throughout the Country. Please don't hesitate to get in touch for any more information! I am happy to teach riders of all ages and abilities on thier own horses/ponies."
Anne-Marrie Perry
Professional Dressage Rider